Share this URL: http://optionstradingph.peatix.com
Event is FINISHED
The Taste of Success with Options Trading
Have you wondered what is the investment capital required to make significant income from Option Trading?
Here's what you'll learn during this FREE seminar:
* Why an Online Option Trading business is the easiest business to start and why NOW is the best time!
* A proven 6-step formula that has generated us well over ONE MILLION dollars in online trading in less than 3 years.
* How you can get started with creating a 5-6 figure online income trading anywhere and anytime you want!
WHY YOU SHOULD ATTEND THIS SEMINAR ?
Learn the CONSISTENCY and PROFITABILITY of the iPRO Mastery System to grow your wealth
Create Your Own US$1,000,000 from Paper Assets
How to start PROFITING from the market with MINIMAL startup requirements, even if you are a COMPLETE BEGINNER

How to BUY when the price is at the LOWEST and to SELL when the price is at the HIGHEST
How to WIN BIG when you are RIGHT, and to lose LITTLE or NOTHING at all when you are WRONG
How to SAFELY obtain PASSIVE INCOME from the stock market, and achieve CONSISTENT returns of 8-25% MONTHLY
How to MAKE MONEY regardless of market moving UP, DOWN, or SIDEWAYS
How to ONLY invest 5 minutes each month, to SCREEN through CANDIDATES from over thousands of US Stocks
Learn the MOST COMPLETE trading system, Money Management, Trading Psychology and all you need to know to be a PROFITABLE TRADER
And Much MORE !!


Don't just attend this super-charged workshop by yourself!
Bring friends along!
About the Speaker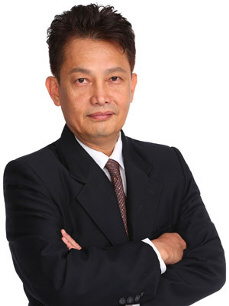 Stephen Ryan -- Training Director
The valued experience in real estate, private investment, business consulting and management, managing director of specialized human resource technically skilled businesses for Asia Pacific, marine, offshore and onshore and trading has enabled Stephen Ryan to be successful in mastering and trading the US equity securities and options.
From these experiences, Stephen implemented a specially designed coaching system, made easy to enhance individuals' trading skills and educate the mind-set of those who seek financial freedom, to live a passionate and comfortable life.

Stephen has taken the best-proven strategies for generating passive income and creating cash flow in the areas of technical analysis, psychology in trading, business management, risk management, a system for trading and understanding the stocks, options and futures market.
read more
Sat

Jun 11, 2016
10:00 AM
-
1:00 PM
SGT
Add to Calendar
Venue

16 Arumugam Road, LTC Building D #05-01, Singapore 409961
Tickets
Venue Address

16 Arumugam Road, LTC Building D #05-01, Singapore 409961

Singapore
Organizer
Want to find more groups and events like this?